It's Summer, and We Have Interns!
June 1, 2022
For those of you who have been attending our monthly meetings, you'll know we just hired two new student interns. We just added them to the About Us page of our website, and you can read more about their bios below.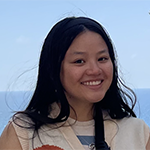 Hanganh Vo, Communications Intern
Hanganh is a rising senior at Boston College studying International Studies and Managing for Social Impact. Her academic interests include ocean conservation management, food security justice, and urban development. She is currently writing a thesis on the relationship between Asian American representation and food. In her free time, she enjoys cooking, traveling, and hiking.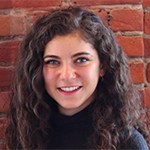 Eden Diamond, Medical Student Intern
Eden is a medical student at UMass Chan where she leads the Coalition for Climate Action and Climate Health elective. As an outdoor enthusiast, she's excited about the opportunity to merge her passions for preventative health care and the climate with GBPSR. Eden sees translating science for patients as a core responsibility of her role as a future primary care physician and believes climate science to be a critical component of that work. Outside of school, she can usually be found hiking and skiing in the mountains, cooking for friends, or practicing yoga!
We are thrilled to have them join us. Welcome, Hanganh and Eden!
Gas companies are talking about replacing some of the fossil gas delivered to our homes with hydrogen. When hydrogen burns, it makes water, which sounds...