Climate & Nuclear Webinar Series: Part 1
September 22 @ 1:00 pm - 2:00 pm EDT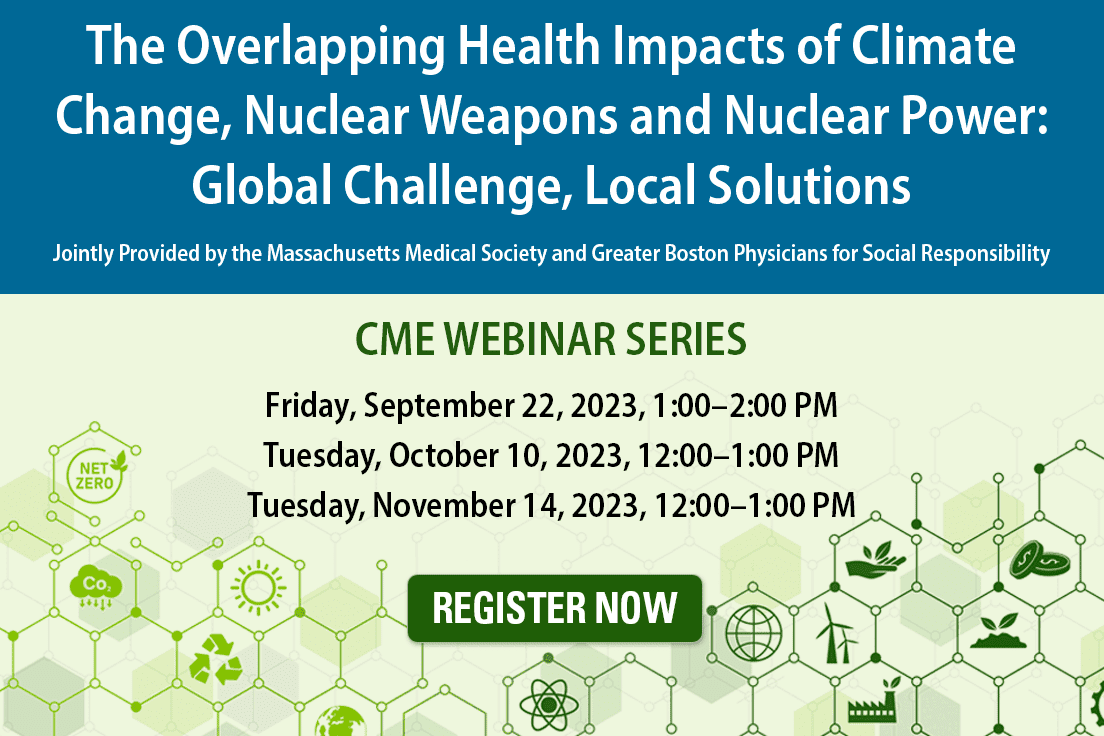 The goal of this series is to increase awareness of and encourage advocacy around the overlapping health risks of climate change and nuclear development, particularly on environmental justice populations.
Jointly provided by Greater Boston PSR and the Massachusetts Medical Society (MMS). 
Webinar 1
A Global Challenge: Modeling the Effect of Nuclear Weapons on Climate and the Effect of Climate on Nuclear Weapons – Important Interactions
This webinar will focus on how the deployment of nuclear weapons would create disastrous effects on climate. In turn, climate change not only increases the likelihood of war due to competition for resources (water, air, soil) and therefore increased violence on a warming planet, but also is directly affecting vulnerable nuclear weapons sites and legacy nuclear waste from weapons development, with disproportionate health effects on local populations.