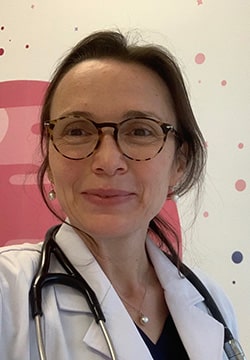 Tatjana Kobb is a medical doctor, researcher and management executive with a passion to improve the quality of life of people and quality of healthcare. This commitment leads her from the start of her career at UNHCR in the Balkans through UNICEF development initiatives and as an international executive working for Sandoz and Abbott Vascular Devices and most recently with Qatar Petroleum and King Abdullah University of Science and Technology.
Dr. Kobb supports the delivery of social justice, makes common cause with those in need and listens to and learns from others when choosing priorities. Actively involved in support of women through mentoring and coaching she nurtures the practice of purpose driven leadership and continues to empower those that lack support in their own environment.
Since 2012 Dr. Kobb worked in Qatar, Saudi Arabia and the USA advising on occupational health and safety, culture of health, sustainable development and corporate social responsibility. She is committed to citizens diplomacy through her latest initiative Tamar Heritage and to the UN Sustainable Development Agenda and the 17 SDGs as a founder of Boston Sustainability Advising.
Dr. Kobb is a speaker on climate change and prevention of nuclear war at the Speakers Bureau of the Greater Boston Chapter of Physicians for Social Responsibility.
Dr. Kobb lives in Boston with her husband and has one daughter and two stepsons.