2021-2022 Accomplishments
June 1, 2022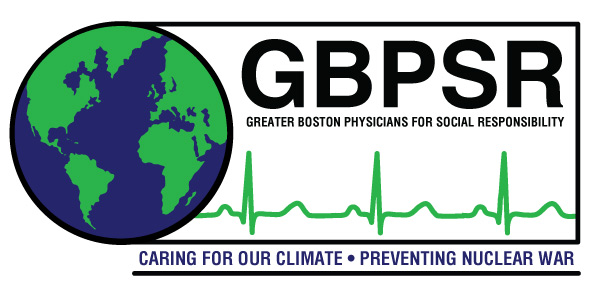 Our membership made strides over the past year!
We were one of six chapters of Physicians for Social Responsibility that received Energy Foundation funding to advance the understanding of the health benefits of electrification, specifically for induction stoves and air-source heat pumps. We've worked with allies, updated our website, presented on electrification, and published op-eds.
GBPSR collaborated with other chapters:
Shared language from the Massachusetts Medical Society resolution stating that fossil fuel-derived hydrogen is a risk to climate, health and safety.
Provided information about geothermal microgrids.
Met to discuss how we could better center equity in our work.
We worked with allies to provide information on health impacts of burning methane and the health co-benefits of electrification:
Of special importance for Massachusetts, we worked with the Consumer Product Safety Commission regarding their investigation into the pollution from gas stoves.
Allies included Rocky Mountain Institute (RMI), Acadia Center, Green Energy Consumers Alliance (GECA), and many others.
As a result, health info informed advocacy across the state and nationally.
We centered equity:
After three meetings with GreenRoots staff, we had a better understanding of how we could support their work. One of their projects is crowdsourcing information about local air pollution.
We connected them to researchers who could tell them about air pollution monitoring.
For those of you who have been attending our monthly meetings, you'll know we just hired two new student interns. We just added them to...